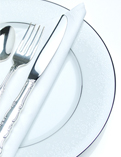 Restaurant Review
---

Review for:
Zen Peninsula
1180 El Camino Real
Millbrae, CA 94030
(650) 616-9388

Add Review
---
| Overall | | Review / Comments | By |
| --- | --- | --- | --- |
ID:057630
---
Not
Rated

Poor

Acceptable

Average

Excellent

Superior






---
Back to EonWeb's Restaurant Guide

EonWeb is not responsible for any errors or omissions. Restaurant Menus may not be current and are subject to change without notice. For corrections, please e-mail us at webmaster@eonweb.com. Please include the Restaurant name and location when submitting a correction.
Above opinions and ratings were provided by our visitors and are not necessarily the opinion of EonWeb.

---



Contact Us